(Click on the Thumbnails to enlarge the pictures)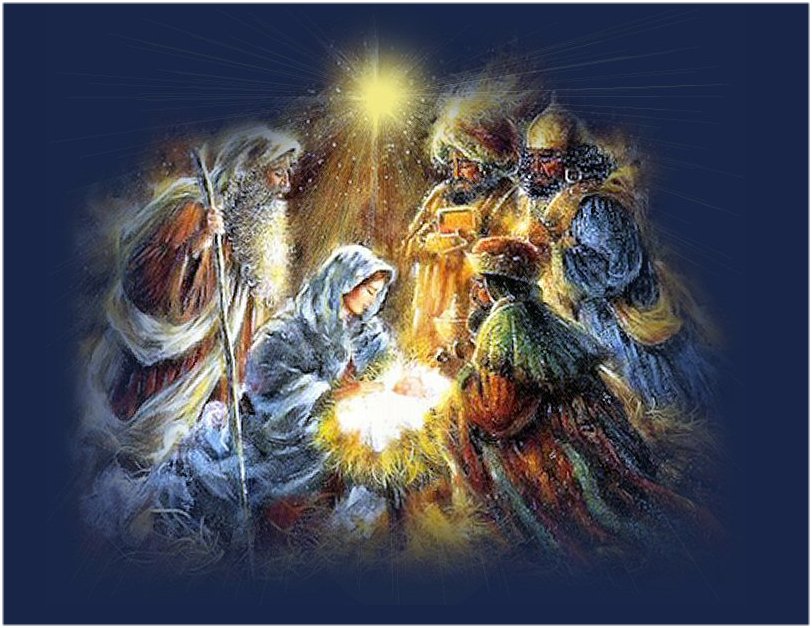 Merry Christmas and a Happy New Year
Well - what a ride - Another Year has gone and God has been good to us. Barb has been doing well and Cancer free as of the last Doctor visit. She still deals with A-fib meds along with high blood pressure and many after effects from the Chemo treatments. But considering how bad it could be we are blessed... We did make the trip to Kansas for Nicholas' January 19th and Ambrose' January 6th birthdays. Which we enjoyed immensely.
Of course we also had the Dash's Birthdays mostly in January - Samantha on the 4th - Maria on the 6th and Tony on the 10th So always a busy start to the New Year.
In March the Captain attended the Baptism of Patricia Joyce Stefan and enjoyed the day with all the extended families.

In April the Captain and Alex took a trip to California to visit with Brandon, Kristen and Giavanna. We had a really wonderful time, we both enjoyed it.

There were many other events in April with three more First Communions

Ambrose has his first communion and Barb and I both attended
We enjoyed an excellent meal with Steve, Sherry and family.

This is Steve and Sherry with the boys and Mom and Pop.

Ashley Marie Stefan had her first communion which the Great Uncle Wayne attended.
Again a great dinner after service with family and friends.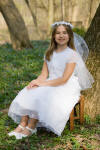 And then on May 8th Barb and I attended Evalina's first communion
in Woodridge, IL - again as Always Angie put on a big feed
for every one. The next day was the church picnic and we all
had a wonderful time there too.

Angie and Barb helped out with all the games.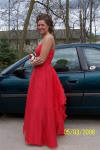 Samantha all dressed for her Prom date.

The end of May, Maria was Maid of honor at Jeff and Bonnie's wedding

Laura and Samantha both received White Roses for their last Spring Concert performance.

Samantha makes her family proud graduating on June 1st

Eve played on the All-star Darien Baseball playoffs.

Oh yes Ryan too played Baseball he played the Catchers position

Ryan also enjoyed riding Motor Cross with his Dad this summer

John giving Eve some pointers at the Fishery Jamboree

Eve Spent some extra time with Auntie Ria and Uncle Rod this summer.
Enjoying the fun things in Ria's yard.

And Brandon Kept sending me pictures to enjoy Giavanna growing up.

I made a genealogy trip to New York State
This is Joseph Stefan Son of Emil Stefan
Norma, Joe's wife standing in the back
Joe's son Michael, wife Darlene children Dylan, Tyler, Ryan and Carissa

To the left is Jim Schnitzler his wife Linda daughter of Celestinus Stefan
and to the right is Dianne, Linda's sister

Stuart F Osborne and Dorothy (Stefan) Osborne she is Daughter of Joseph Stefan
Who would be a brother to Grampa Frank Stefan

This is Evelyn (Stefan) Geiger, she is Daughter of Joseph Stefan
Who would be a brother to Grampa Frank Stefan
I had a wonderful time, Joe and Norma are the most wonderful people
I was so glad that I took the time to get in touch with our relatives
on that side of our family. Evelyn was celebrating her 90th birthday
so it was a great chance to meet a lot of beautiful people.

And true to form Great Uncle Wayne attended Mitchell's birthday party.
We had great food and lots of fun.

Samantha had a big send off party to Steven's Point UM

Cake by Angie - as usual appropriate and beautiful.

Samantha is in her first year of Pre Law at UMSP

Tony is in his third year of med school at UWSP

This is a Giant Model that is Gary Snook standing at the wing tip
A site to see these giants fly

And so the party begins, the Snook's, the Dash's and Barbie too.
And

We had a cook out and fun party at our home
Jason and Mary and their family
and

Bill and Amy Buccholz and their boys
They all run free in the corn field, played games and hopefully had plenty to eat.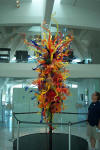 Gary and I went to the Milwaukee Art Museum the next day
We met Karen and Barb for dinner that night at Harvey Moy's
Good food, and good company.

My favorite Painting at the Museum

Well even Peanut had to get his nose in this Christmas greeting..

Can you believe Sammie is in college now.

Gramps got to attend a tiger hike with Ryan and his Den.

And through the generosity of the Dygdon's Gramps gets another trip to California
She does look happy to see her Great Gramps.

Giavanna Loves the drums.

Brandon, Giavanna, and Gramps drove to San Diego to watch Corrie graduate to the Marines.
Giavanna is liking the glasses as well as the "cover"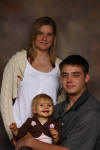 Kristen, Giavanna and Brandon
.

All of the girl cousins home for Thanksgiving
Being silly Hey Ryan smile.

Can we play or what?

0
Maria and Evie just hanging out.

The Three Girl Cousins....

The snow ball flew apart in my face....

My special snow man and snow dog.

OK let's hit it, Rocking around the Christmas Tree.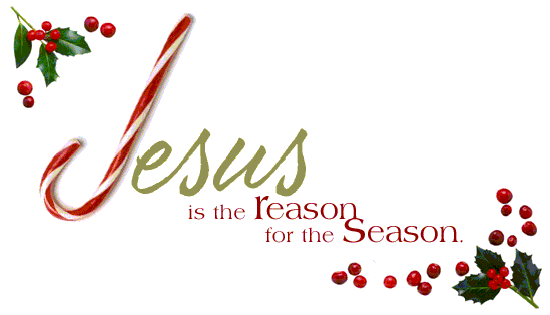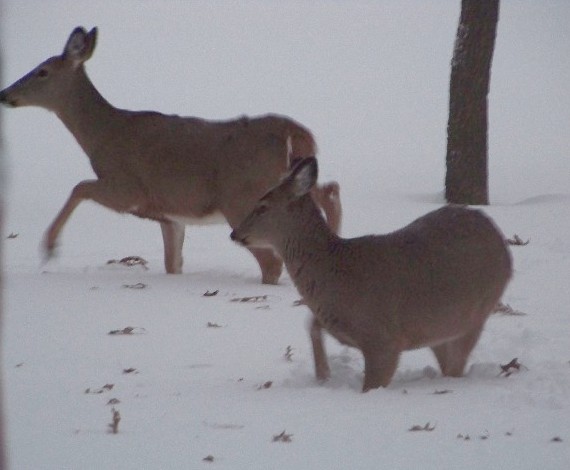 Have a Happy and Healthy New Year.
With Christmas LOVE from
Wayne and Barbara